A Dirty White Cube
Un cubo blanco sucio
A beggar finds a can of white paint in a garbage container and paints the cardboard box of the refrigerator in which he lives in front of the museum of contemporary art in Barcelona, producing an architectural symbiosis.
Un mendigo encuentra un bote de pintura en un container de basura y pinta de blanco la caja de cartón de nevera en la que vive delante del museo de arte contemporáneo de barcelona, produciendo una simbiosis arquitectónica.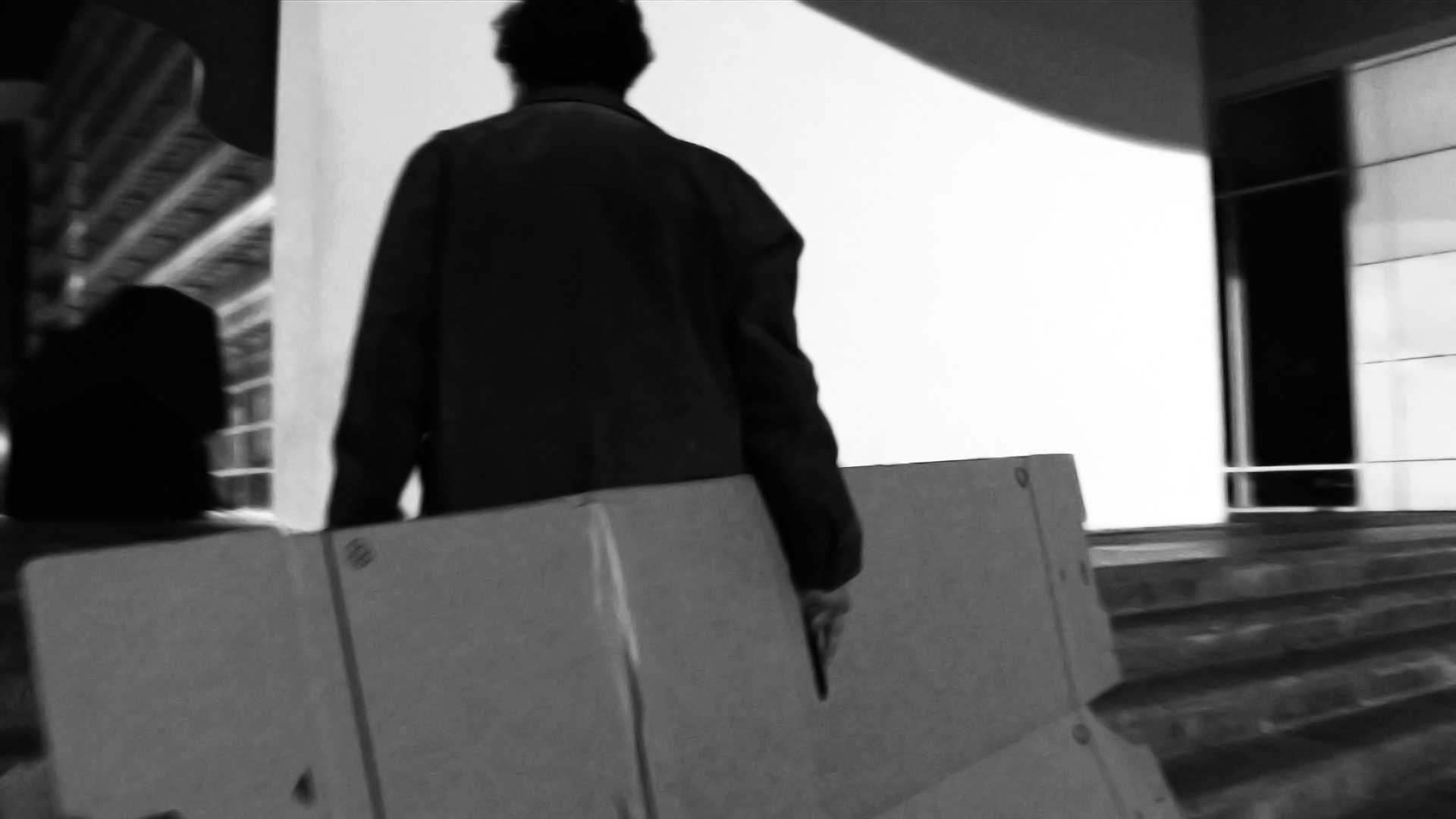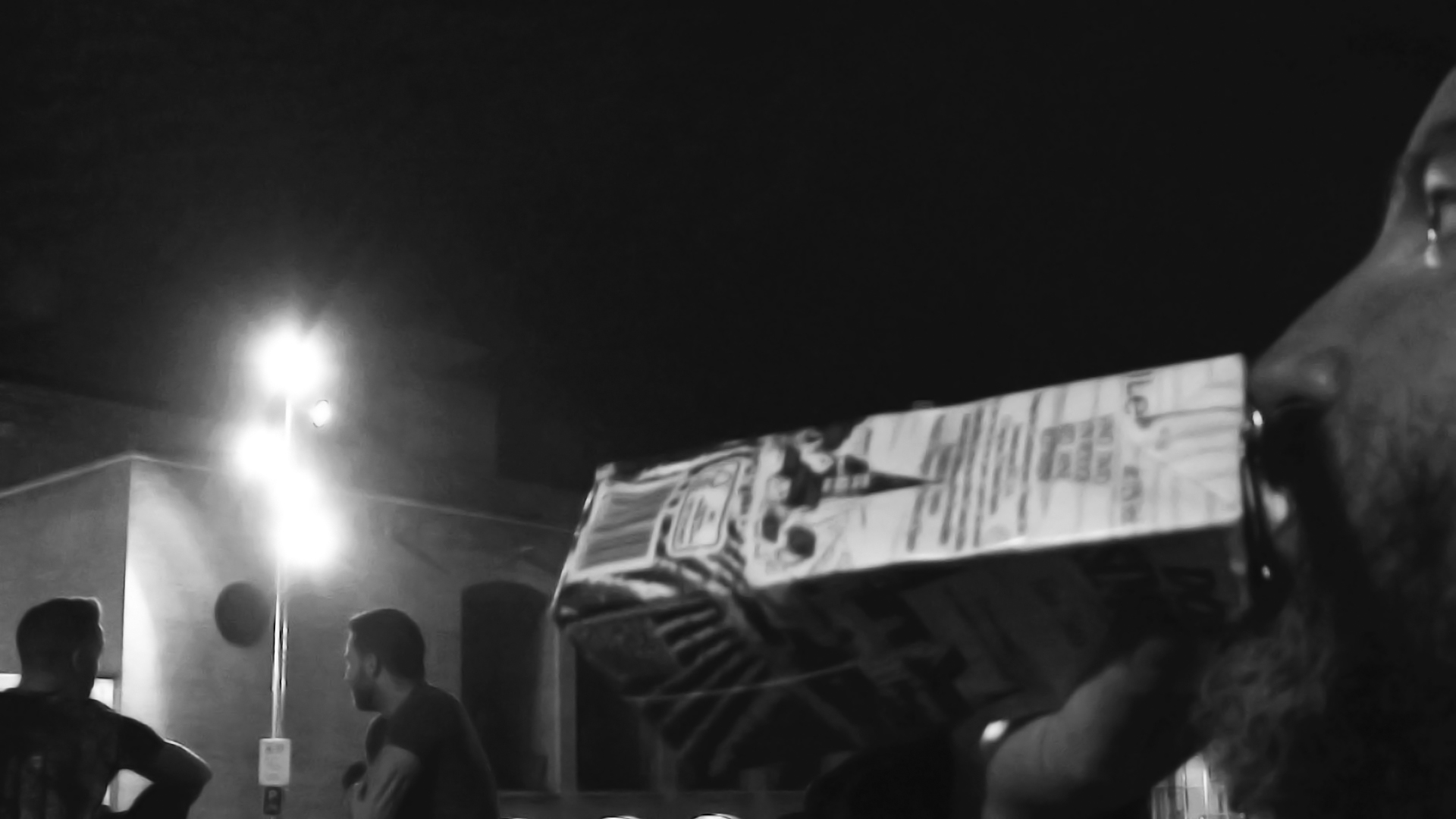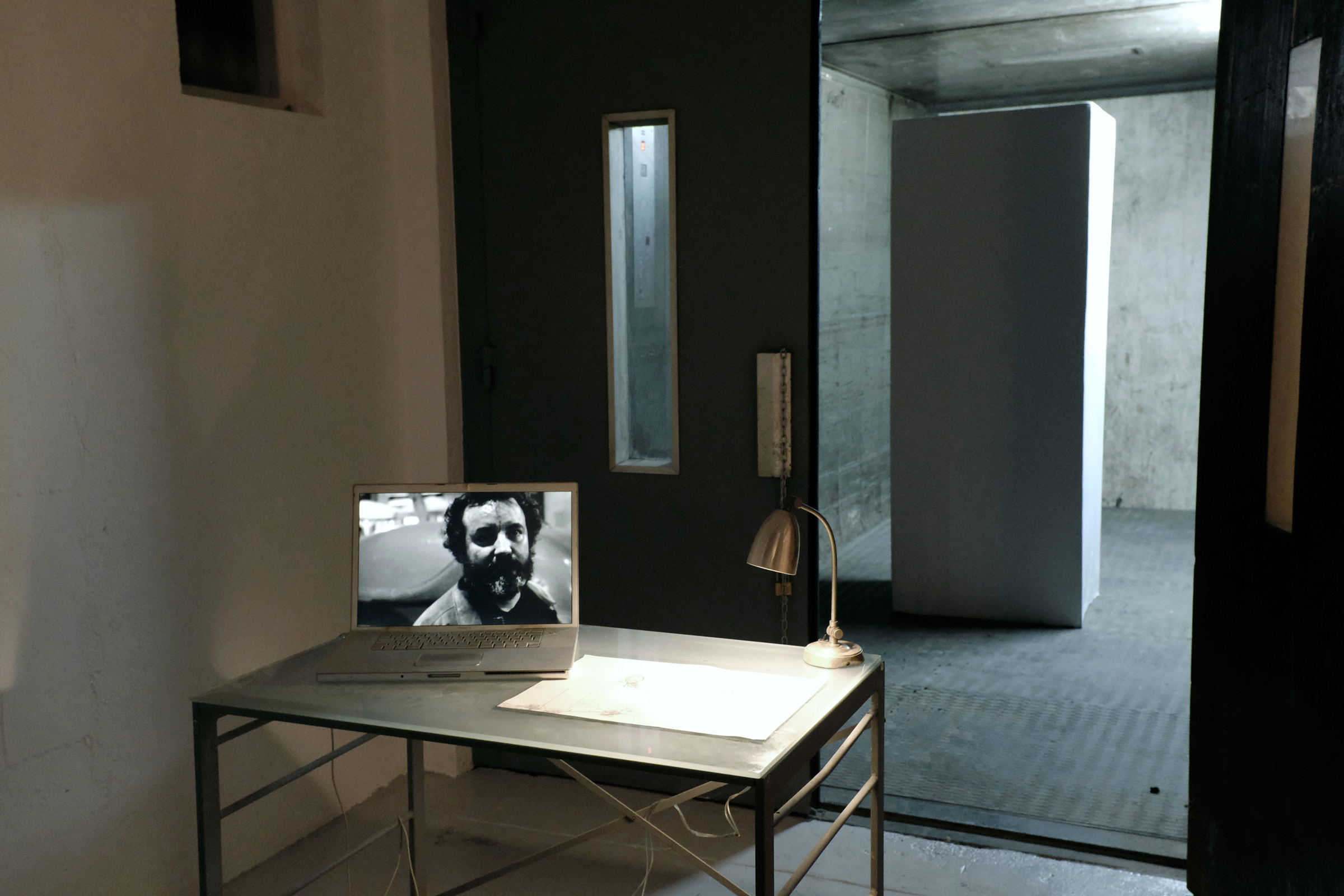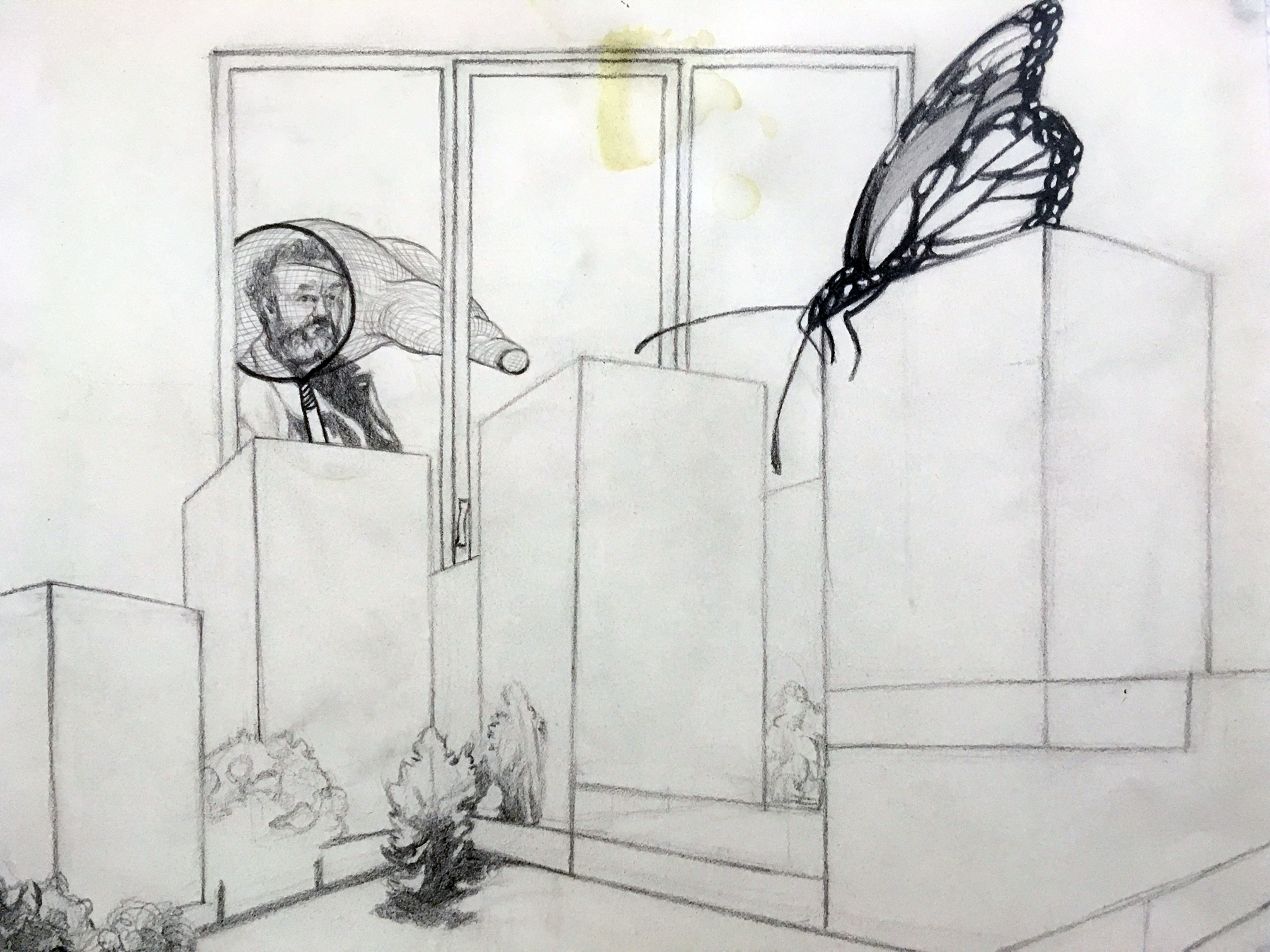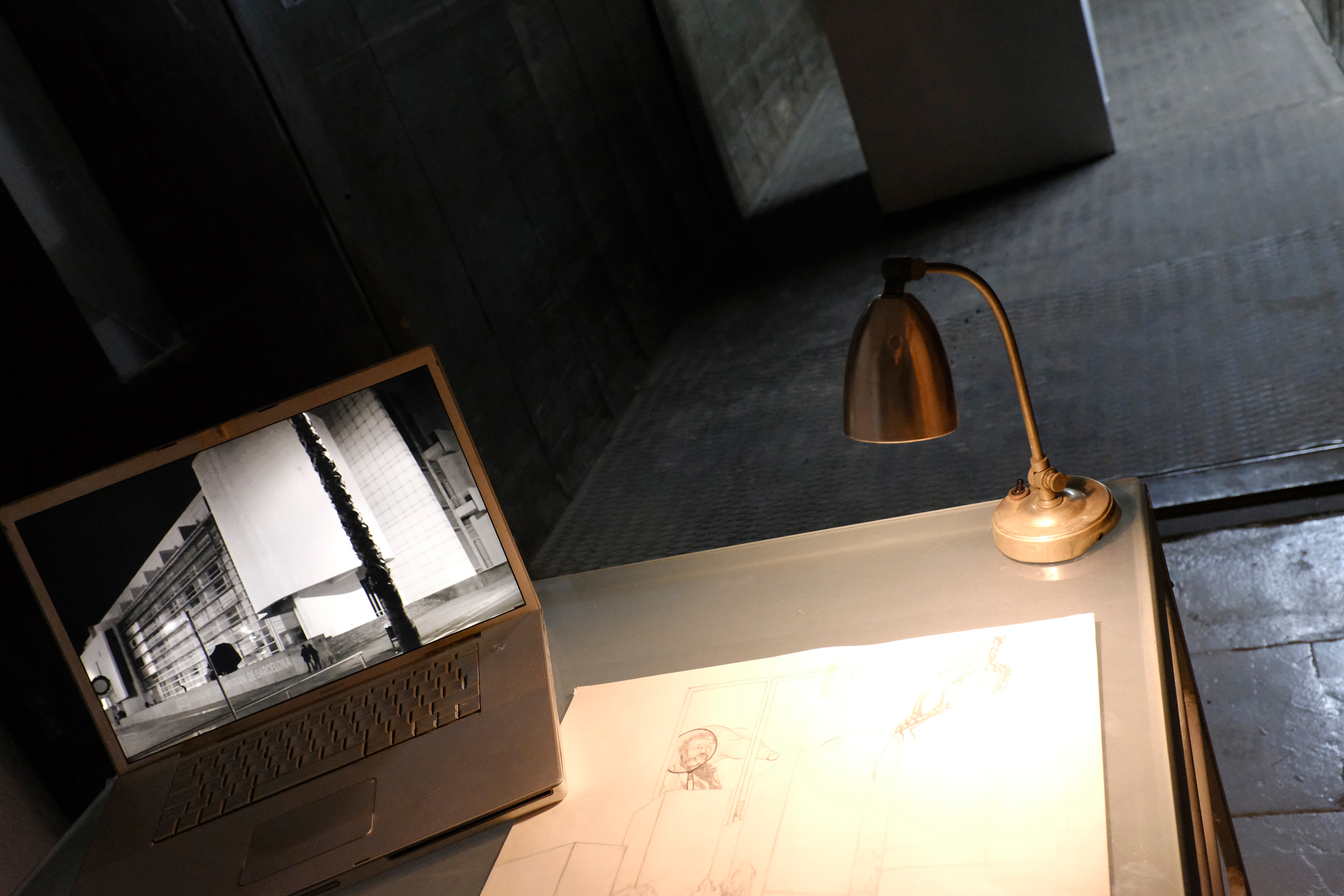 Carton box painted on white inside the lift of the art center. Table with lamp, drawing and computer showing a film.
Direction, camera, edition: Dionis Escorsa
With: Daniel Barbé
3 min 41 sec

"The Projector Dog" · Halfhouse · Barcelona · 2019