E-rails (Version as a chapter of the feature film "Y") · 2012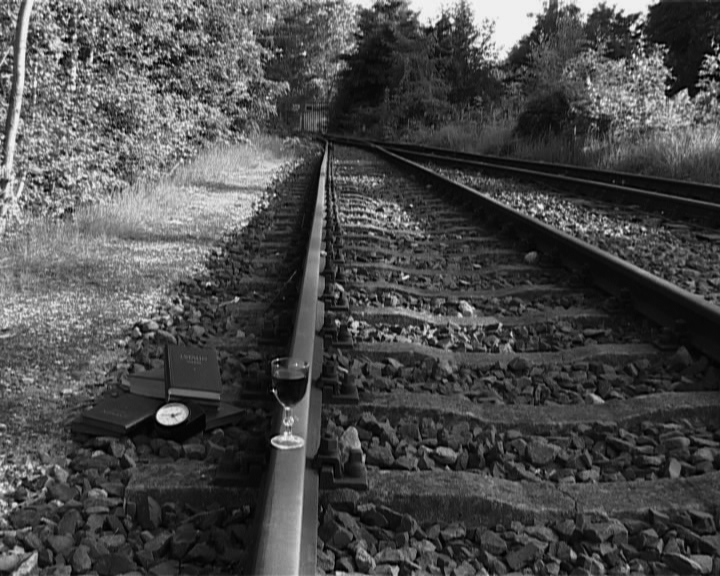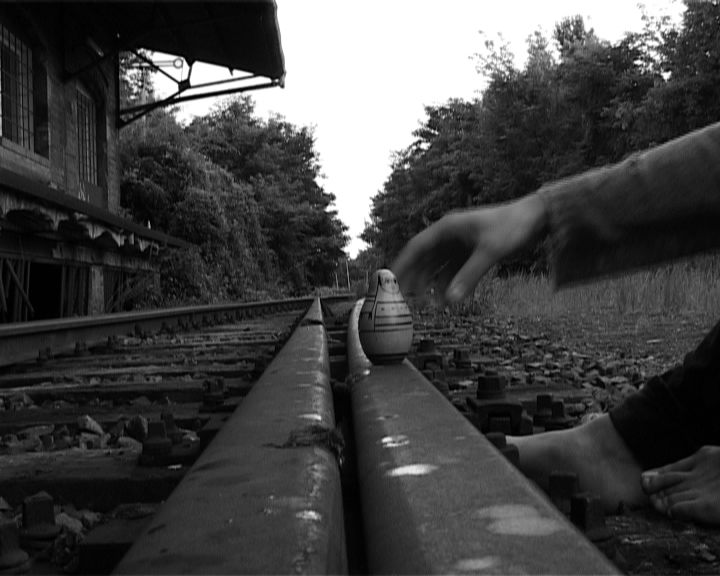 E-rails (Original version) · 2007
Coche cama (Sleeper) · 4 sec · Without words
E-rails
The Railroads of Language
Thoughts, cities, explosions and other meteorological phenomena can be mapped. They can be linearized. Each of the existing particles has its own trajectory which can be traced to a specific point of origin. The particles seem formed only by internal movements more or less balanced, that produce concepts such as energy, time or matter. And these vibrations (which like all speeds need their lines) get tangled up in a cluster of threads that are interwoven. Dust has a natural tendency to turn into threads while cables (roads, nerves) tend to form knots. Words are chained together, rivers, sap and blood intermingle. The human body is not different from a city. There is electrical conductivity and neural conductivity. Light travels and we all travel on Earth, even the small particles of dust. The same linguistic concepts and what we call significant units function in circuits, small explosions stemming from the same primal explosion that keeps reverberating in our heads.
"There is no individual, no species. Only a rise and a decrease of intensity"
Friedrich Nietzsche. The Gay Science.
Los railes del lenguaje.
Los pensamientos, las ciudades, las explosiones y otras meteorologías se pueden cartografiar. Se pueden linealizar. Cada una de las partículas que existen tiene su trayectoria, remontable en el tiempo hasta un único origen puntual. Las partículas parecen formadas sólo por movimientos internos más o menos equilibrados, que producen conceptos como la energía, el tiempo o la materia. Y estas vibraciones (que cómo todas las velocidades necesitan de sus líneas) se enredan, por sí mismas, en una aglomeración de hilos que siempre acaba por tejer. El polvo tiene esa tendencia natural hacia el hilo. Los cables, (las carreteras y los nervios) hacia el nudo. Las palabras se encadenan, los ríos, las sabias y las sangres se entrelazan. El cuerpo humano y las ciudades no son cosas distintas. La electricidad conduce, incluso la neuronal. La luz viaja, y viajamos todos en la Tierra, una pequeña partícula de polvo. Los mismos conceptos lingüísticos y lo que llamamos unidades significantes aparecen ya como circuitables, pequeñas explosiones de reajuste energético. Las reglas que asignamos a estas explosiones son parte de la propia explosión primigenia, que sigue retumbando en nuestras cabezas.
"No hay individuo, no hay especie. Tan sólo altos y bajos de intensidad".
Friedrich Nietzsche. La gaya Ciencia.
Direction, script, camera, edition: Dionis Escorsa
With: Patricia Maeser and Jan Hofman
2012 · 2 min 36 sec
2007 · 3 min 57 sec