***
Loop Festival - City Screen
Espai 10
Abaixadors 10, Barcelona
www.espai10.com
"Un Tigre" Dionís Escorsa, 40 min
"Hacia un Feminismo Mapuche" Katia Sepúlveda, 60 min
Opening : 19.05.2017 20:00
Exhibition : 20.05 / 26.05.2017 17:00 / 20:00.
www.loop-barcelona.com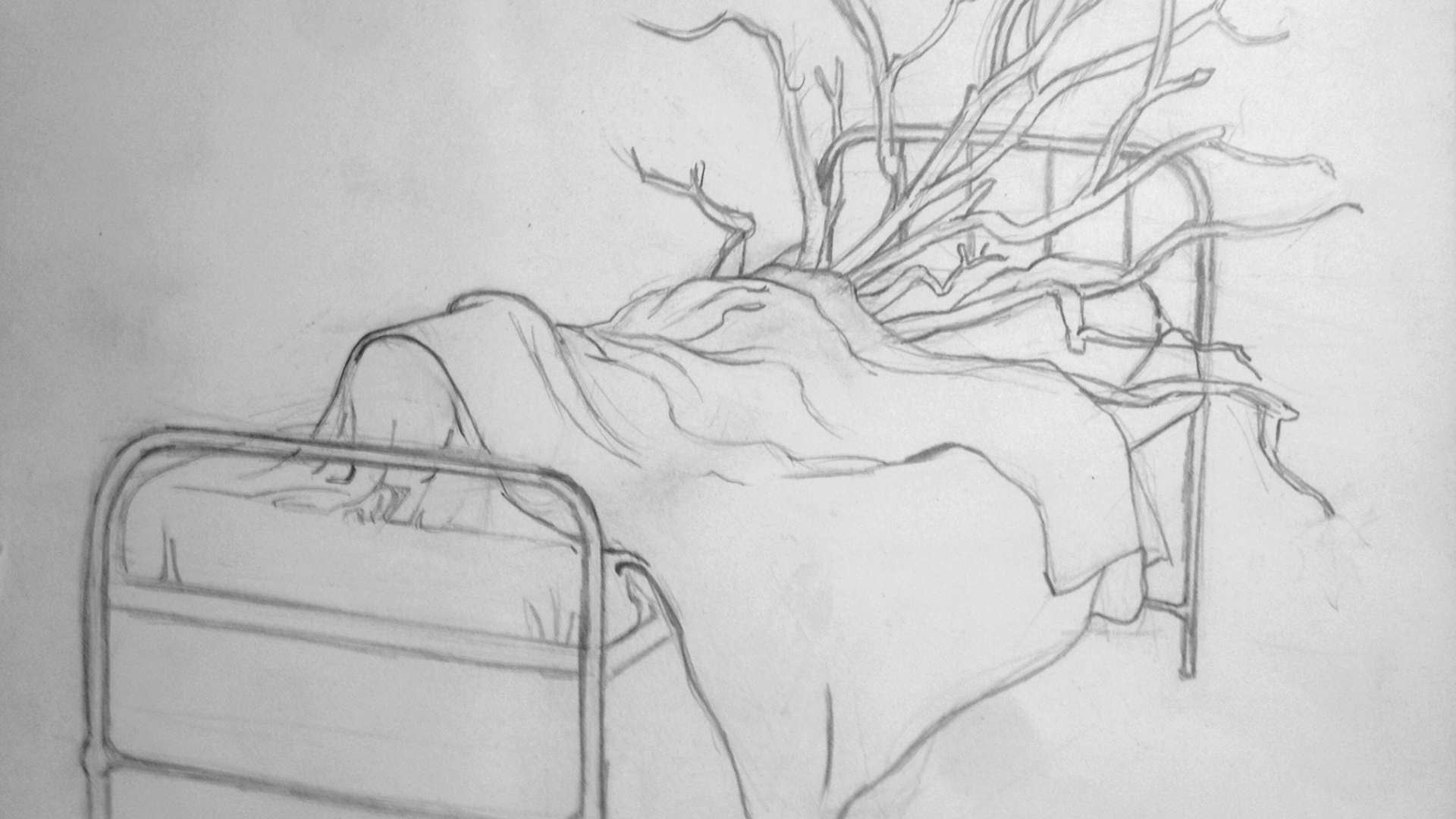 ***
Kino der Kunst
Nir Altman Galerie, Munich, Germany
www.niraltman.com
18.04 / 23.04.2017

Noa Gur, An Laphan & Dionis Escorsa

Curated by: Noa Gur
Photographer: Dirk Tacke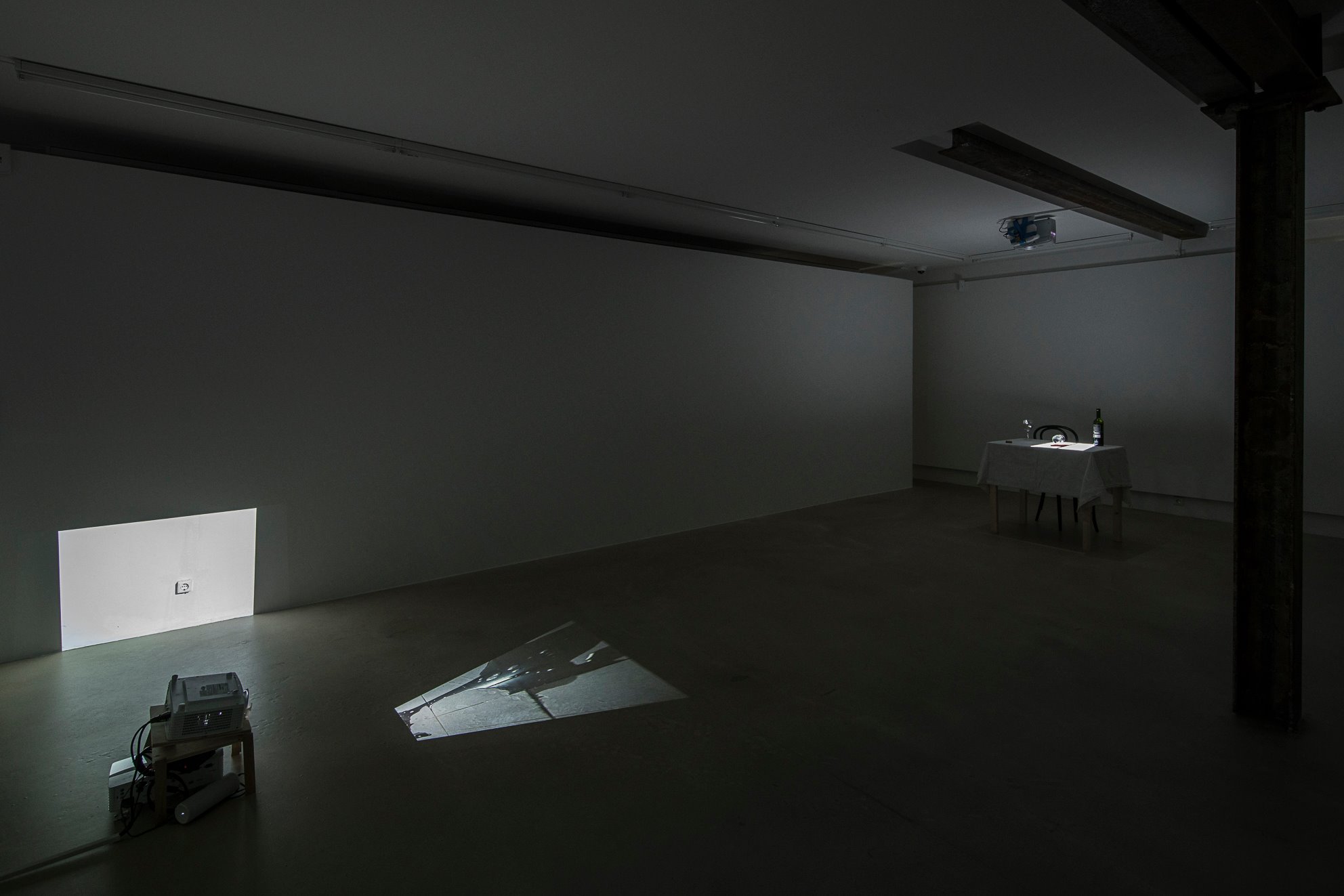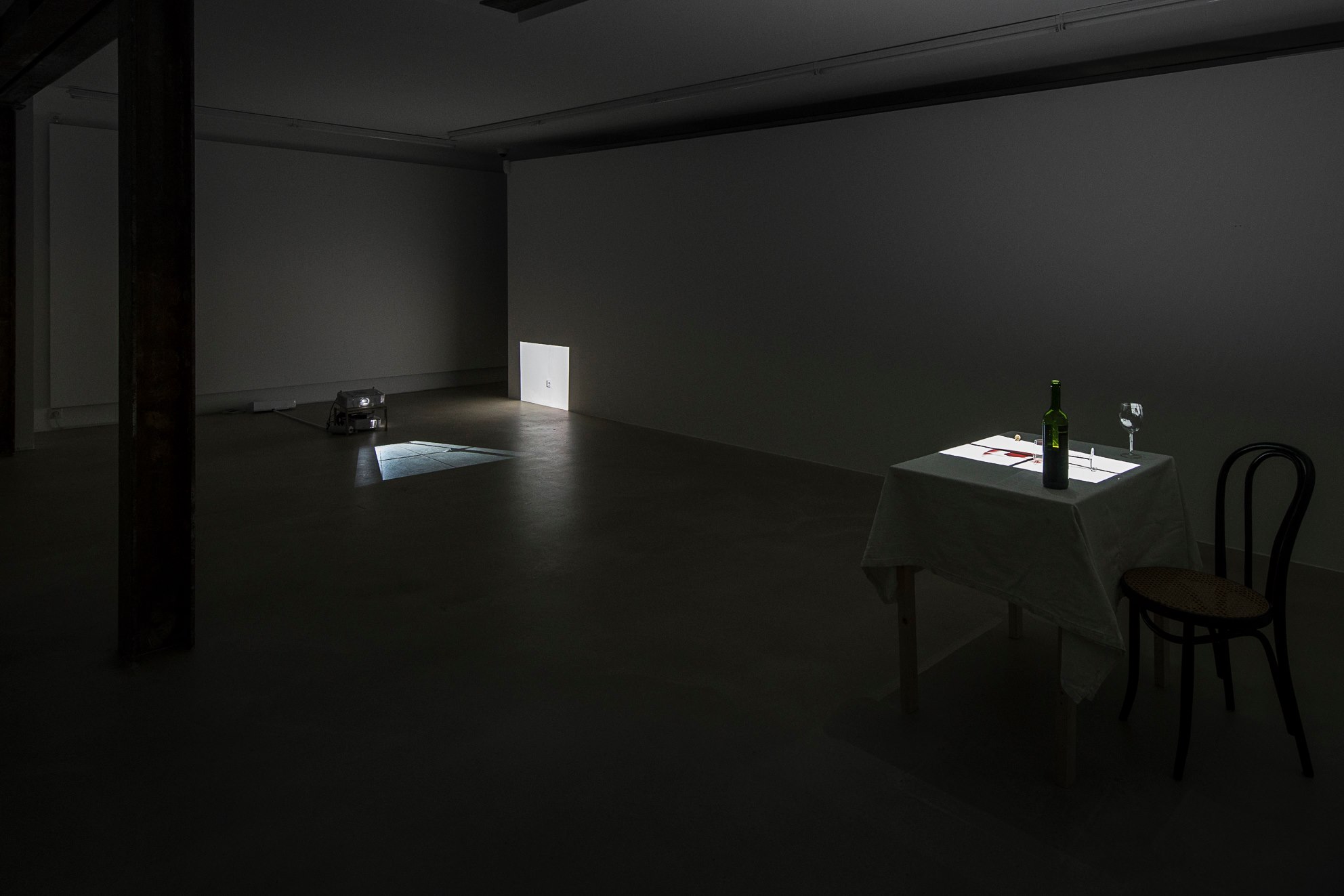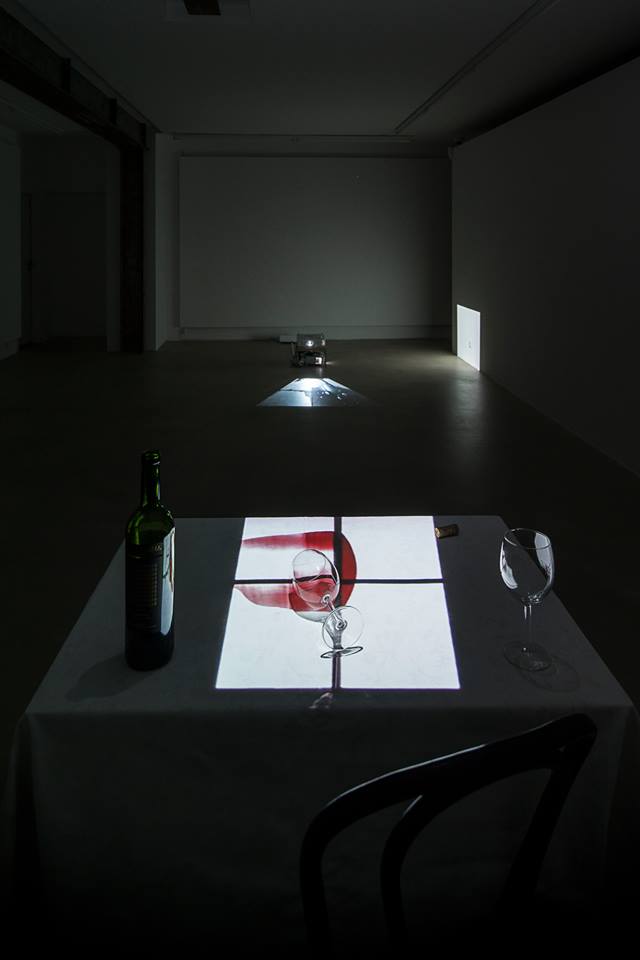 ***
Destiempo
Sala Gasco, Santo Domingo 1061 Santiago. Chile
www.salagasco.cl

16.03.2016 / 06.05.2016
Dionis Escorsa, Reynold Reynolds, You never Know, Leon & Coziña, Christoph Draeger, Gianfranco Foschino, OPAVIVARÁ, Grupo EmpreZa
Curated by: Cristian Siva-Avária, Yael Rosenblut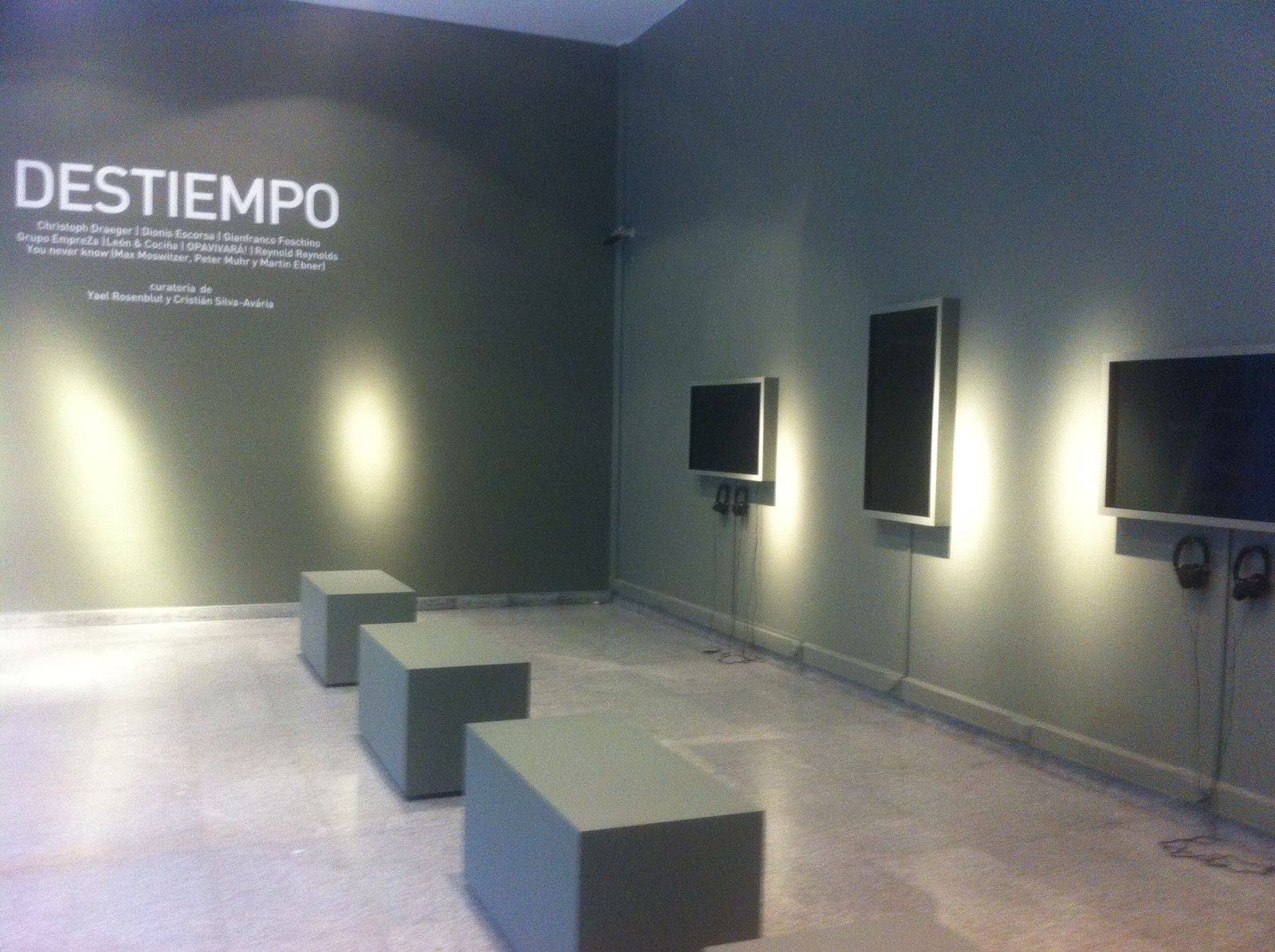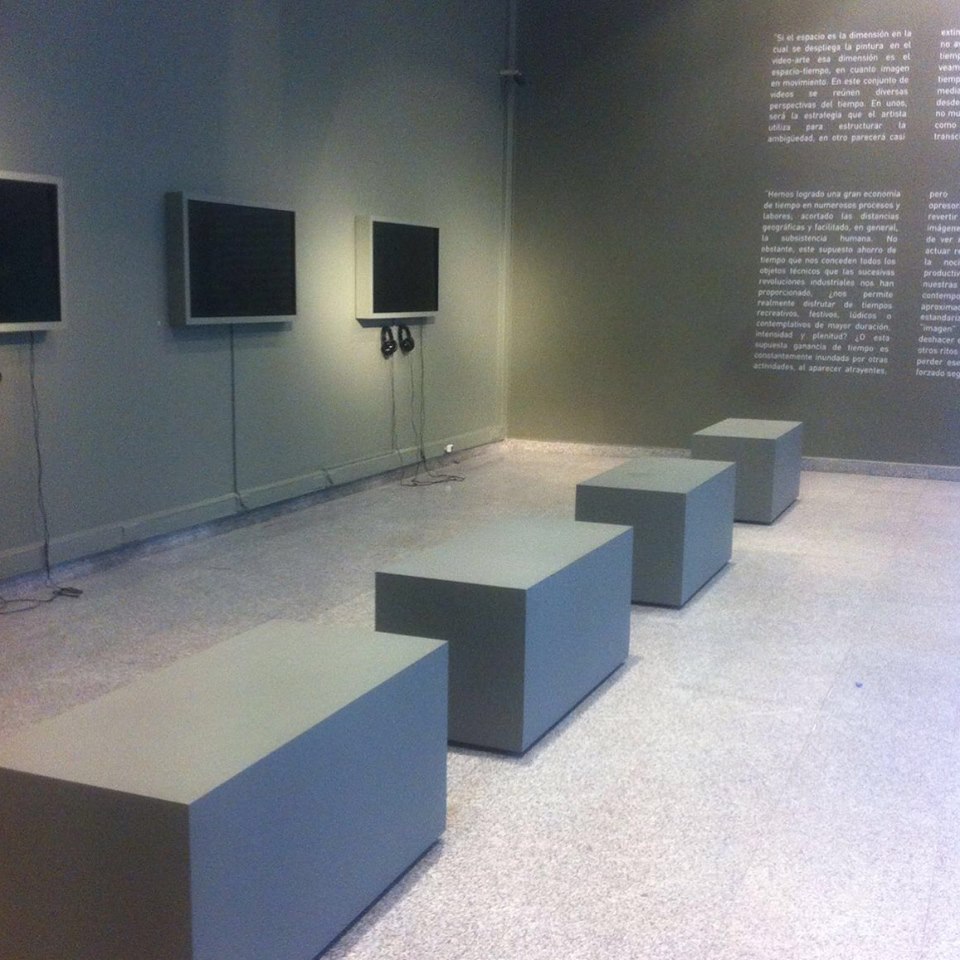 ***
Remote conflicts - Interchangeable scenes
"What Is Cinema?"
Neu West Berlin, Yorkstrasse 85, 10965

18.12.2015 - 19:00 Opening / 21:00 screening of "Y", with the presence of the director
18 / 25.12.2015 - Exhibition
Curated by: Arto Ushan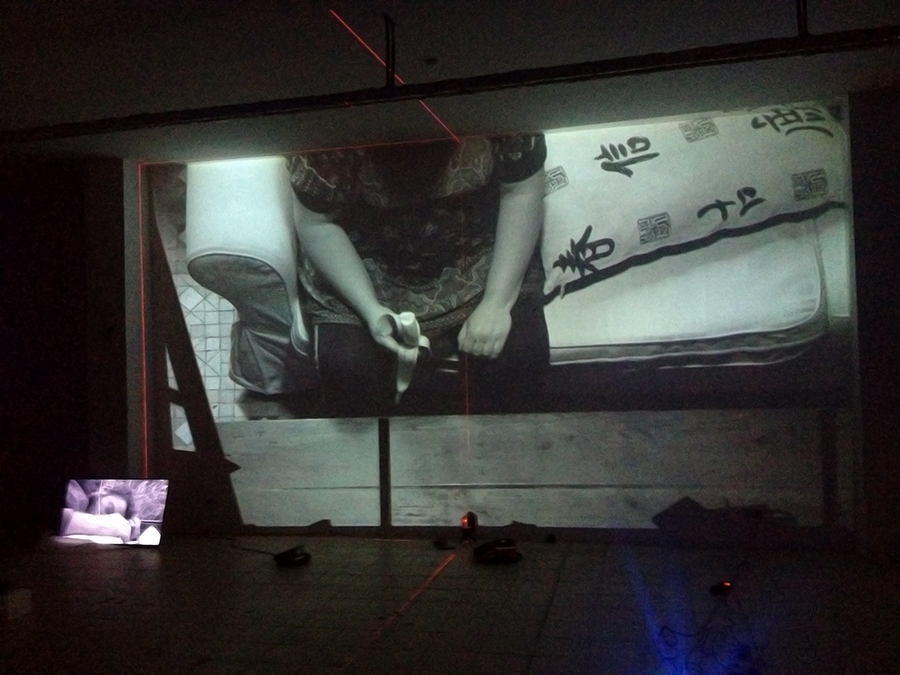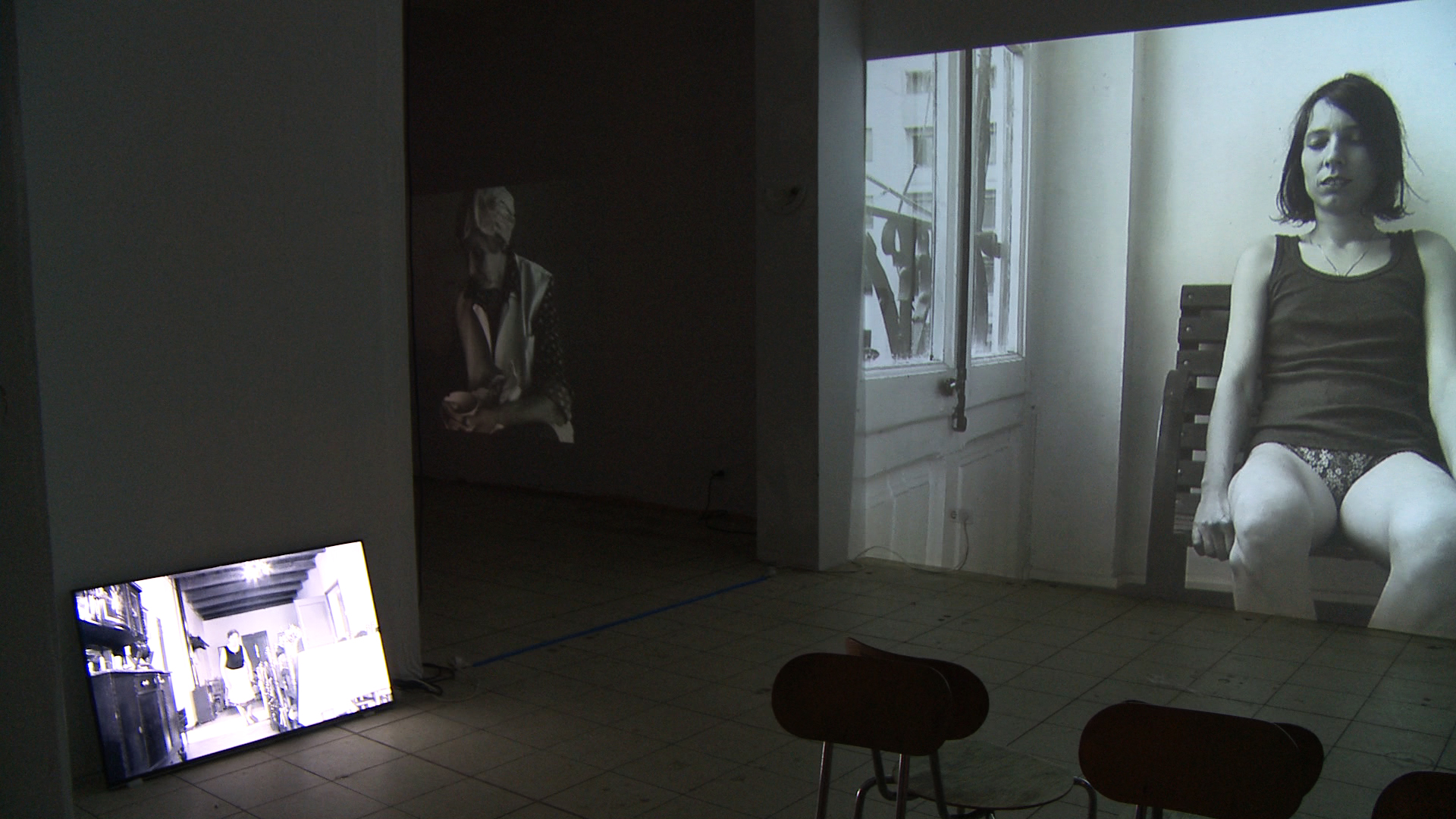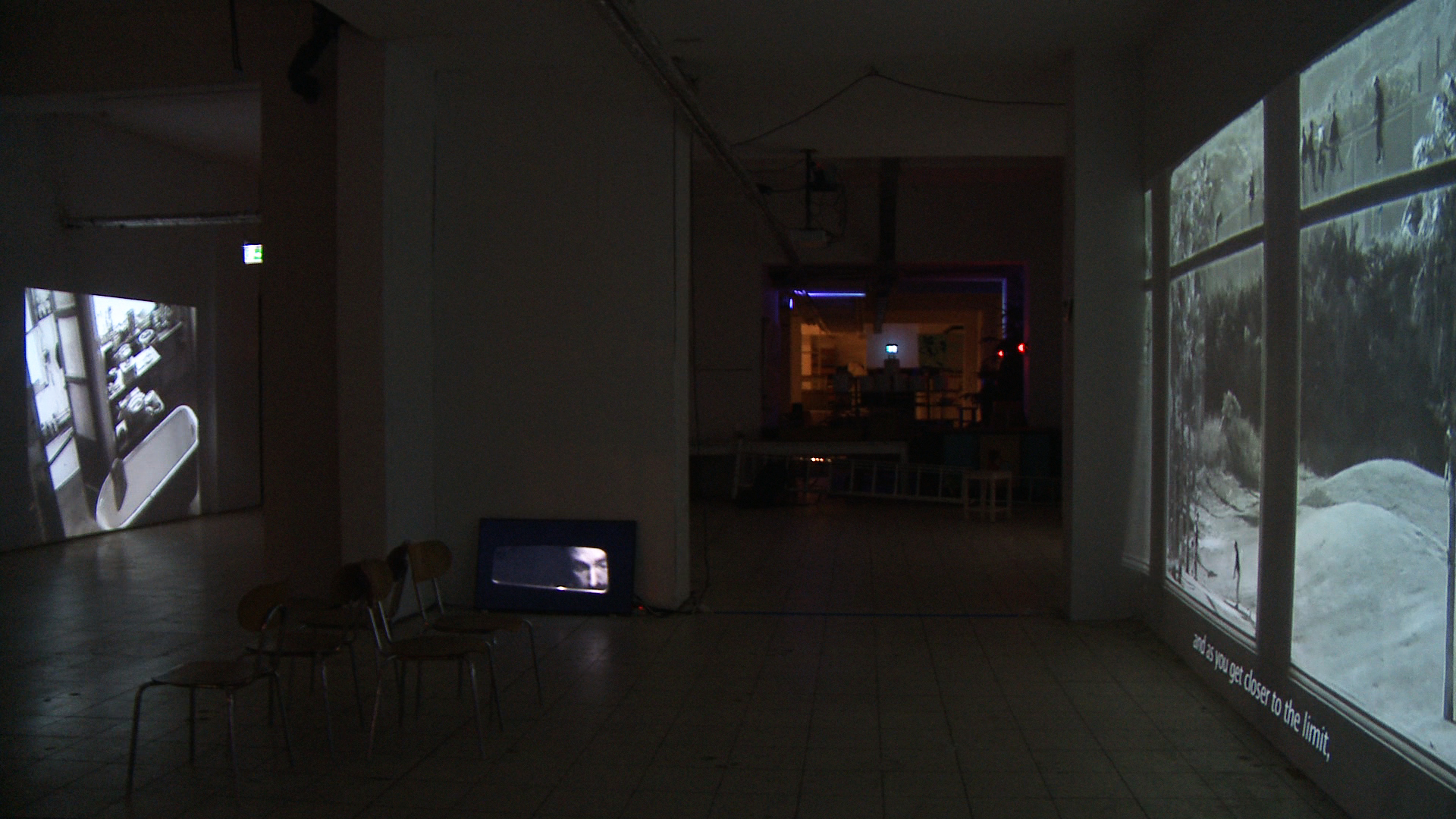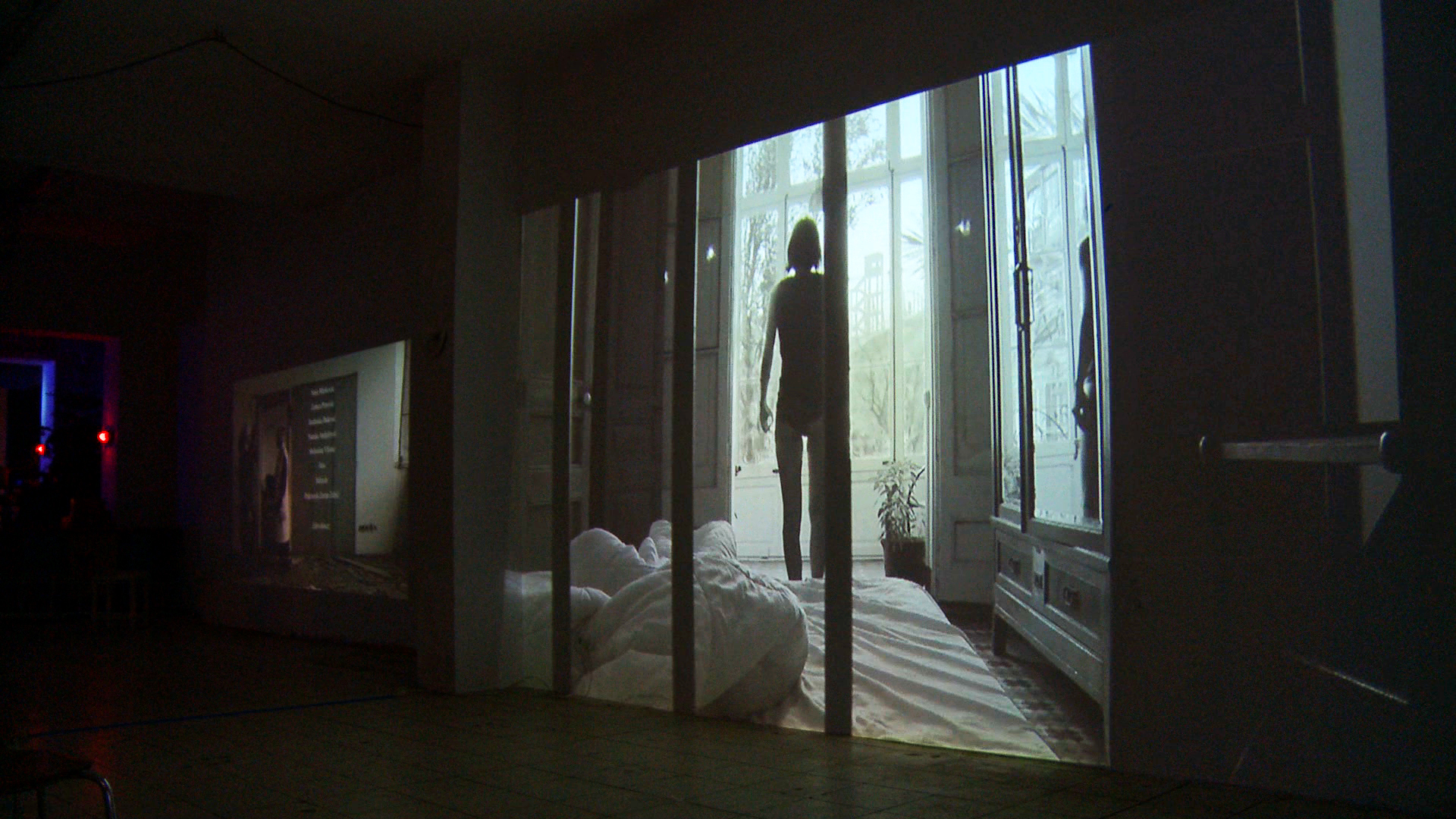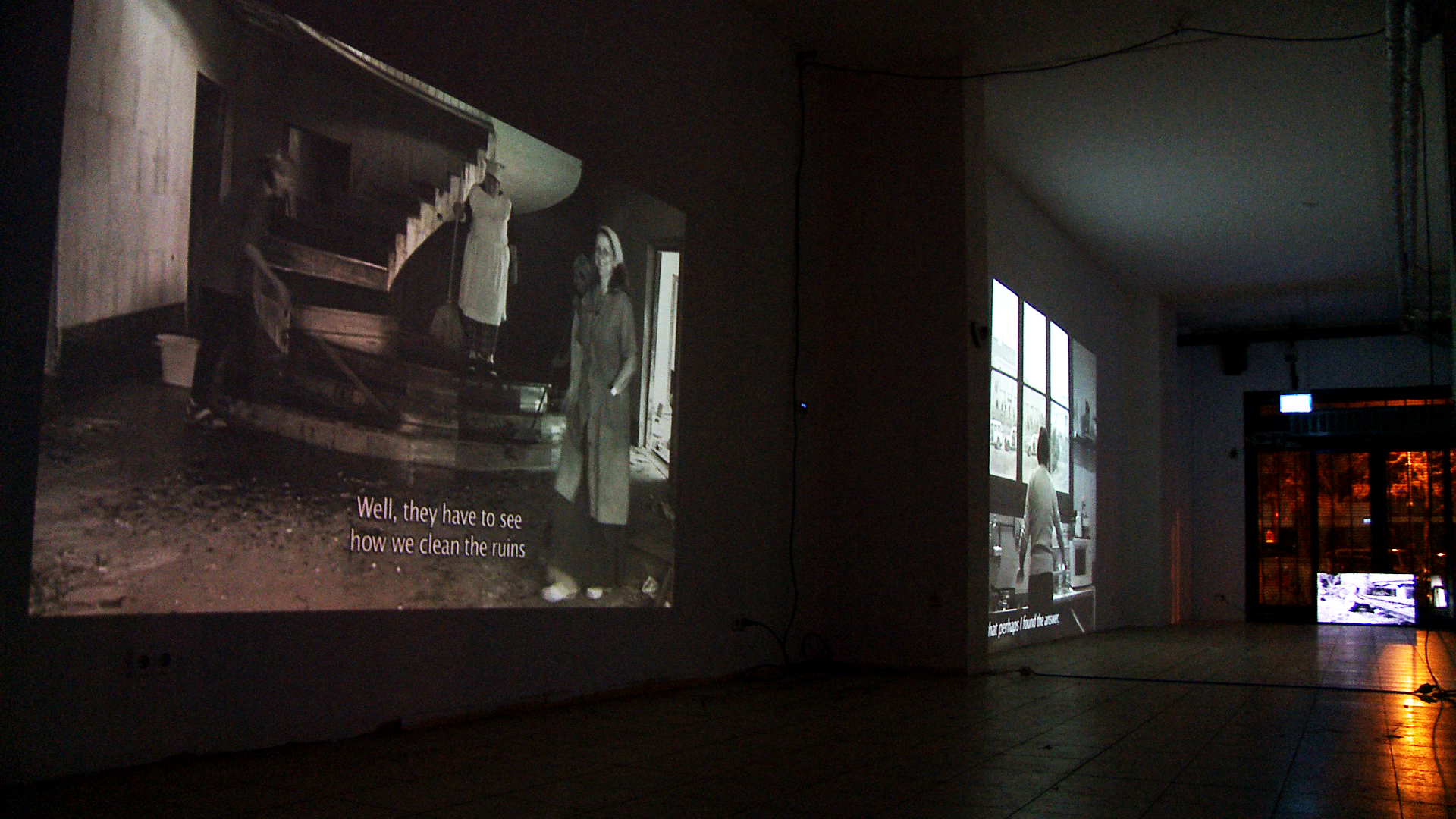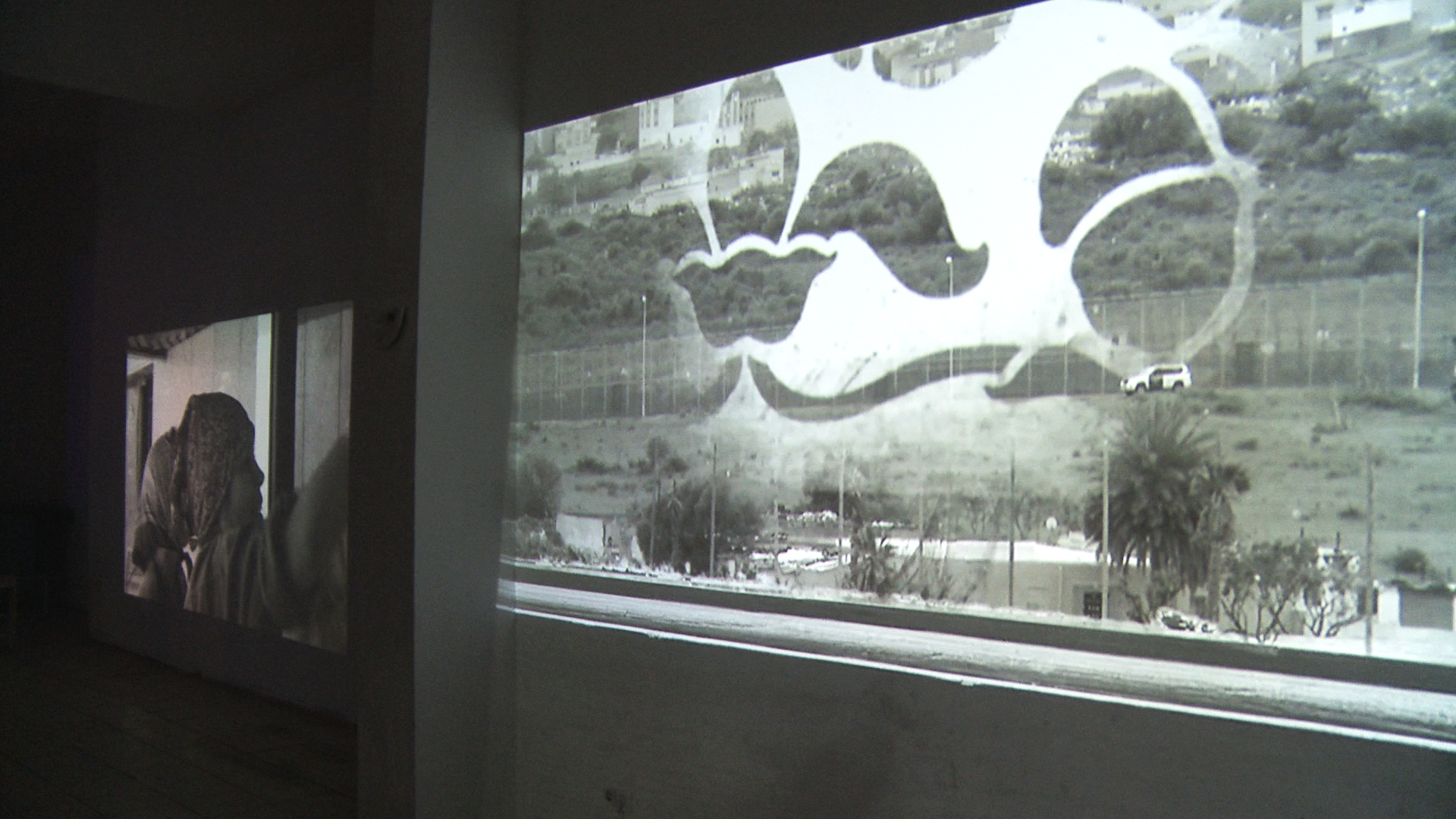 Having started his career as a figurative painter during 1990's, when he exhibited his work in various art galleries, Dionis Escorsa began experimenting with film animation and its projection on printed photographs. Some of the exhibits of this period were Head on the ground (Galeria Senda, Barcelona, 2000) or Trompe la memoire (Luis Seoane Foundation, A coruña, 2001).
These works then acquired a spatial dimension that resulted in video installations that displayed a theatrical ghostly effect as they were projected on the same spaces where they had been filmed. His pieces The Absentee ("La ciutat de les Paraules" CCCB, Barcelona, 2000), How to Mistreat Falseness (Triennal Barcelona Art Report, 2001) or The Poet When Silent (Casal Solleric, Palma de Mallorca, 2003), fall into this category.
Such line of work soon led to the creation of a number of video-scenographies of which Homes (2004) by director Ernesto Collado or For Pleasure's Sake (2005) by the choreographer Àngels Margarit are notable examples.
From that moment on his stage research transcended the exhibition space and incorporated a truthful record of the social context. Thus, he carried out video cartographical works such Air Autonomy Journeys ("Quorum" La Capella, Barcelona, 2004) which entailed mapping an area of Barcelona's Ciutat Vella where one could jump from one rooftop to another, documentaries on companies such as Room Service for Bombed Buildings, with the participation of Serbian cleaning women, interactive fictions such as Root Garden in which the spectator must take part in a rhizomatic search, video blogs such as Kidnapping the Gallerist which consists of a journal of a cancelled exhibition, or video encrypting applications based on the alphabetical numbering of the streets where his staged scenes take place (Confux Festival, New York, 2006).
His first fiction film Y (2012) —released at the Kino der Kunst Festival of Munich— is an oneiric immersion into the nightmares of some of the victims of the Balkan conflict. He also directed ten short films that have been shown in festivals such as the Oberhausen Kurzfilmtage, the Xcèntric at CCCB, the Hamburg Kurz Film Festival or the Malaga Film Festival.
Several of his works have been acquired by institutions such as The Caixafórum Foundation, the Sammlung Würth or the Sunyol Foundation, among others.
The work of Dionis Escorsa (Tortosa, 1970) is intentionally situated halfway between the visual arts and the cinema. His work is normally shown both in exhibition spaces or galleries as well as in independent and experimental film festivals. He has collaborated with the art collective Rotor and complements his work as an artist and film maker with the creation of video-scenographies for dance and theatre companies.
Dionis Escorsa started out as a painter in the early nineties, and gradually broadened the scope of his work to include photography, installations and video. His work in these fields led him towards a gradual use of audio visual language as a means of poetic and ideological activism; a narrative framework that allows him to explore the codes of representation and perception of the image through experience and memory. Thus offering lines of action in which the metaphor and the symbol always play a prominent role.
On the verge of activism, his projects of artistic intervention stand up for another kind of social functionality. For example, organizing room service for bombed buildings in Belgrade (Room Service for Bombed Buildings, 2004), installing vending machines of audio visual creation with Creative Commons license in Barcelona's public libraries (Utopian Library, 2005), rethinking the rooftops of Barcelona's Ciutat Vella through the performance Air Autonomy Journeys, 2005, or designing a strategy game that aims to reflect the movements that a series of marginal groups are forced to carry out in order to survive in certain areas of Barcelona. [(In)Civic, 2005], among others.
On the other hand, among of his most outstanding film productions we can mention Conscience Fiction (2014), The Skin of Music (2014) or Y (2012), his first feature film.
In all of his video productions, where he mostly works with amateur actors exploring specific geographical contexts, Escorsa chooses a metaphorical and oneiric language that allows him to express visually and conceptually the non linearity of thought.
At present he lives between Barcelona and Berlin.
David Armengol.
Después de realizar durante los años 90 exposiciones como pintor fgurativo en diversas galerías de arte, Dionis Escorsa empezó a experimentar con la animación cinematográfca y con su proyección sobre fotografías impresas, en muestras como "La cabeza en el suelo" (Galeria Senda, Barcelona, 2000) o "Trompe la memoire" (Fundación Luis Seoane, A coruña, 2001).
Estos trabajos se expandieron luego a ámbitos espaciales en videoinstalaciones que presentaban una suerte de "teatro fantasma" proyectado en los mismos lugares en los que había sido flmado, en piezas como "El ausente" ("La ciutat de les Paraules" CCCB, Barcelona, 2000), "Cómo maltratar la falsedad" (Triennal Barcelona Art Report, 2001) o "El poeta cuando calla" (Casal Solleric, Palma de Mallorca, 2003).
Tales actividades desembocaron pronto en la creación de múltiples videoescenografas para compañías de teatro, entre las que destacan "Como casas" (2004) del director Ernesto Collado o "Solo por placer" (2005) de la coreògrafa Àngels Margarit.
A partir de entonces sus investigaciones escénicas salen del espacio expositivo y se combinan con un registro veraz de lo social. Así, realiza trabajos videocartográfcos como las "Jornadas de Autonomía Aérea" ("Quorum" La Capella, Barcelona, 2004) en las que se trazan rutas de saltos por azoteas de Barcelona, documentales sobre empresas como el "Servicio de habitaciones para edifcios bombardeados" compuesto por mujeres de la limpieza serbias, ficciones interactivas como el "Jardín de raíces" en las que el espectador debe tomar parte en una búsqueda rizomática, videoblogs como "Secuestrando al galerista" que es el diario de una exposición anulada, o aplicaciones encriptadoras de video basadas en las numeraciones alfabéticas de las calles por donde transcurren sus escenas (Confux festival, New York, 2006).
Su primer largometraje de fcción, "Y" (2012) -estrenado en el festival Kino der Kunst de Munich- es una inmersión onírica en las pesadillas de unas víctimas del conficto balcánico. Ha realizado también una decena de cortometrajes, con presencia en festivales como el Oberhausen kurzflmtage, el Xcèntric del CCCB, el Hamburg kurzflmfestival o el festival de cine de Málaga.
La fundación Caixafórum, La Sammlung Würth, el Centre d'art La Panera o la Fundación Sunyol, entre otras, poseen obras suyas.
El trabajo de Dionís Escorsa (Tortosa, 1970) se sitúa voluntariamente a medio camino entre las artes visuales y el ámbito cinematográfico, y exhibe sus obras de manera regular tanto en espacios de exposición y galerías como en festivales de cine independiente y experimental. Colabora a menudo con el colectivo Rotor y complementa su trabajo como artista y cineasta con el diseño y la creación de videoescenografías para compañías teatrales.
Poco después de iniciar su trayectoria artística en la pintura, a principios de los noventa, Escorsa se decantó hacia otros registros de presentación como la fotografía, la instalación o el vídeo. Esos intereses le llevaron progresivamente hacia el uso del lenguaje audiovisual como modo de activismo poético e ideológico; un esquema narrativo que le permite explorar los códigos de representación y percepción de la imagen a través de la experiencia y la memoria. Ofrece así líneas de acción en las que la metáfora y el símbolo siempre desempeñan un papel destacado.
Cercanos al activismo, sus proyectos de intervención artística apuestan por otro tipo de funcionalidad social. Por ejemplo, crear un servicio de habitaciones para edificios bombardeados en Belgrado (Room Service for Bombed Buildings, 2004), instalar centros expendedores de creación audiovisual con licencia Creative Commons en bibliotecas públicas de Barcelona (Biblioteca Utópica, 2005), repensar el uso de las azoteas de Ciutat Vella a través de la performance (Anatomia Aèria, 2005) o diseñar juegos de mesa sobre las estrategias urbanas del incivismo [(In)Civic, 2005], entre otros.
Por otro lado, en su filmografía destacan trabajos recientes como Conscience Fiction (2014), The Skin of the Music (2014) o Y (2012), su primer largometraje.
En todas sus producciones videográficas, en las cuales suele trabajar con actores no profesionales y explorar contextos geográficos específicos, Escorsa apuesta por un lenguaje metafórico y onírico que le permite manifestar de un modo visual y conceptual la no linealidad del pensamiento.
Actualmente, vive entre Barcelona y Berlín.
David Armengol.